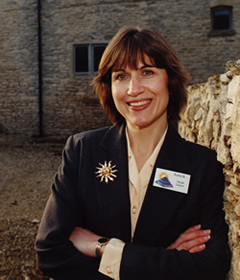 Sarah (Azteck's business manager) after winning the Gloucestershire Chamber of Commerce Training Prize
Azteck's approach to Associate Relationships, specifically the selection, training and development of our marketing associate won the Chamber of Commerce Training prize, ( article ). This is an astonishing achievement for a business whose turnover is less that the training budget of some unsuccessful award entrants.
As a company Azteck worked closely with Sarah, a 'work returner'; to shape a role, to imaginatively adjust the working conditions, to design and then undertake a job-focussed training programme. This collaborative associate-focussed approach lead to a job to suit her family responsibilities while growing her skill set.
The judging panel commended the steps we (Azteck and Sarah) had taken to provide development opportunities and to shape a job to most benefit a 'work returner'.
We are especially proud that the award recognises how a company and an individual should work together, equally seeking to meet their objectives, while realising that their objectives will be met if the other's are met. This is consistent with our number 1 value: to promote the Health, Safety and Welfare of our staff, clients and associates. Our associates and we have families and live in communities; our contribution towards social harmony between business and communities is important to us.
Read about Azteck's Values.
Read about Sarah and the Training Award, ( article ).