Trading Entity
Azteck is a partnership between and the trading entity of Nicholas John & Ann Williamson

Azteck secretariat may be contacted at:
email: Click Here
Company Secretariat
Azteck
Amazon Barn
Manor Farm
Elkstone
nr Cheltenham, GL53 9PD, UK
VAT registration number: 618 292431
'WISC' and 'Williamson Interface' refer to Williamson Interface (Scientific Consultants) Ltd.
IF YOU FIND THESE TERMS AND POLICIES TO BE UNACCEPTABLE, PLEASE LEAVE THIS WEBSITE NOW. Thank you.
General, Terms of Use & Disclaimer
The content of this website is for general information only. Whilst we take care to ensure the accuracy of examples and values quoted etc. they shall not be relied upon unless answers are given in reply to a specific written enquiry. Monetary values quoted might in some cases have been adjusted to account for inflation between the date of the work and the publication date.
Case studies and similar historical documents refer to work by Nic Williamson and Azteck's associates during their employed careers and under Azteck.
We cannot accept responsibility for any loss, injury or damage sustained as a result of using any of the information or services provided on this website, or by referrals to any other individual/organisation that appear on this website, whether financial, material, physical or mental.
Unless clearly stated, any opinions, recommendations, information or advice that appear on this site are not necessarily ours, and caution should be exercised before acting upon any such opinions, recommendations, information or advice.
This website contains links to other websites that are completely independent of this website and we make no representation or warranty as to the accuracy, completeness or authenticity of any opinions, recommendations, information or advice contained in any such website. Furthermore, we do not endorse the opinions of third parties expressed on this website or any websites linked to.
Links to another websites, or introductions by way of the provision of any contact information shall not be construed as an endorsement of that website, individual or organisation, or of the products or services described therein unless expressly stated on this website.
Trademarks

Trademarks and logos displayed in this website are the property of their owners (as indicated by the text in the trademark or logo). Their display here does not imply a right by Azteck to work under the trademark or logo, nor does it imply an endorsement of Azteck's work by the trademark / logo owner or vice versa.

'Azteck', 'Azteck Solution Management' and the Pyramid / Sun device are registered trademarks and are the property of Nic Williamson.
Copyright
Unless otherwise indicated, all website contents and down loadable material are copyright and the property of Azteck. All material is provided for the purpose of promoting Azteck's business and to enable viewers to learn about Azteck. Individual website users may view, download and print for their own use within their role within their employer's business. No rights to use, beyond the purpose stated, is implied by publication on or through this website.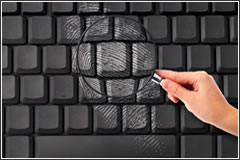 Wholesale reproduction of this website or any information contained within it is expressly forbidden. A limited amount of false information (or security 'watermark' data) might deliberately be embedded on this site to enable the providers to identify and protect, by taking appropriate legal action, their intellectual property.
All text was written, photographs were taken and graphics created by Azteck or they came from a number of different suppliers. All are used with permission and all remain the property of the owners.

Privacy Policy
We seek to ensure that your privacy is protected. The following Privacy Policy explains how we use information.
The Information You Give Us and How We Use It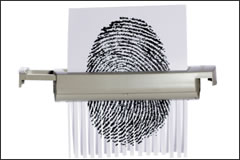 When you send an enquiry or subscribe via our website we need to know your name and e-mail address. We will keep this information for a reasonable period and we will keep it confidential.
We will never give your details to a third party.

How We Protect Your Information
The Internet is not a secure medium. You should be aware that data might be automatically collected through the use of 'cookies'. Cookies are small files a website can use to recognise returning users and allow us to observe behaviour and compile aggregate data in order to improve our website. Cookies do not attach to your system or damage your files. If you do not want information collected through the use of cookies, there is a simple procedure in most web browsers that allows you to deny or accept a cookie.
Your Consent
By submitting your information you consent its use as set out in this Policy. If we change our Privacy Policy we will post the changes on this page. Continued use of the website will signify that you agree to any such changes. We can accept no responsibility for the privacy policies of these other sites and recommend that users should always check the privacy policy of a site they visit.

Withdrawing Consent
We would be horrified if we learnt that we had sent you something that irritated you. If this ever happens, please accept our apologies.
If you ask us not to use your information or not to, for instance, 'correspond with you in future' we will acknowledge your request and honour it. ( Contact ).