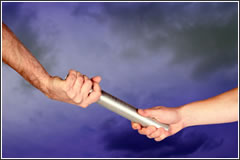 We believe that the ultimate consultant's achievement is smooth implementation and leaving behind the ability to 'do it yourself'.

We take great care to work with people in the early stages of the TIPO process to ensure full contribution and buy-in by all.
Operational Growth and success might be limited by Growing Pains.
Azteck has a particular expertise in overcoming growing pains and in developing simple infrastructure for success and future growth.
Operational Handover can go as far as engaging Azteck as interim managers to set up and run new facilities.
Every aspect is covered: moving to new premises, buying equipment, recruiting staff, setting up new business processes, training staff, designing product, creating a supply chain, training - as a very small sample.